Join us at X-Force Body, and get the best body of your life.
We are driven to help others create the freedom to be who they want to be, while becoming healthier, happier and more confident.
X-Force Body by GHF is a one-of-a-kind program liberating you from a life of fat bondage—with less time and effort than anywhere else in the world. Developed by renowned strength and fitness expert Ellington Darden, PhD, X-Force Body is the most efficient fat-loss program in the country! This program's proven results and unprecedented speed toward fat loss and muscle gain have generated longstanding support by both Men's Health and Women's Health magazines.
Our secret weapon? The patented X-Force tilting-weight-stack machines that use the most advanced, innovative technology specifically designed to reshape your body in record-breaking time. And, X-Force Body in Palm Harbor, FL is home to one of only three X-Force locations in the entire United States.
X-Force Body has been validated through years of clinical trials. It works. With the science behind the program, you will keep the results you achieve. But don't just take our word for it…examine the evidence, and see for yourself.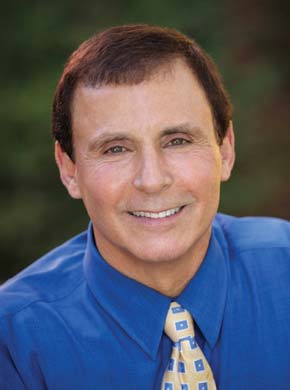 Joe Cirulli
Founder and CEO, X-Force Body
Joe Cirulli has led life focused on two things: helping people become healthy and building an inspiring, thriving company culture. A fitness industry expert, renowned entrepreneur and legendary icon in the Gainesville community, Joe is the Founder and CEO of X-Force Body and its parent company, Gainesville Health & Fitness Club (GHFC). Since 1978, GHFC has grown to three clubs with over 26,000 members. He also shares ownership of two ReQuest Physical Therapy rehabilitation centers.
In every endeavor, Joe has never wavered in his vision or efforts to inspire human potential. He has persevered despite adversity, such as working for companies that went bankrupt to living on his last 12 cents in his car. At 24, he started GHFC with only $1,700. Today, GHFC is one of the most well-known and respected health clubs for the world. And, X-Force Body is proving to be no different—the program is changing lives for the best by giving people the freedom to be who they want to be.
X-Force Body's visionary goals, like Joe's own, are for men and women alike to become happier, healthier and more confident. These objectives are well-known among company staff, which creates a culture of health and wellness seen nowhere else. Focused, aligned efforts leading the company's vision, developing leadership and motivating team members continually propel X-Force Body participants to reach their true potential.
Also an accomplished writer, Joe contributes to distinguished publications such as Peak Performance, CBI and Club Industry magazines. He is also a sought-after speaker on business and the fitness industry for organizations around
the world like IHRSA, IDEA, Club Industry, and BodyLife. Joe was honored with a Lifetime Achievement Award in 2012 for contributions to his industry.
Iliana Stoilova
Co-Founder and Program Director, X-Force Body at Palm Harbor
Iliana Stoilova is chief instructor and program director of X-Force Body at America's newest X-Force fitness facility in Palm Harbor, Florida. A native of Bulgaria, Illy spent many years working in a hospital as a rehabilitation specialist. She is also an accomplished dancer and ballroom dance instructor. She developed her passion for personal training while mastering the X-Force Body program under mentor Joe Cirulli at Gainesville Health & Fitness Club. Illy is determined to teach this life-changing fitness method to as many people as possible, and she's eager to help you. Give her a call to learn more.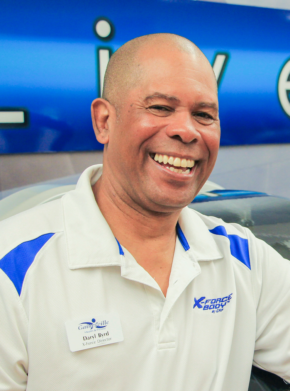 Daryl Byrd
Program Director, X-Force Body at Gainesville
Daryl Byrd is head instructor and director of X-Force Body at Gainesville Health & Fitness. A Navy veteran, Daryl learned first-hand how authority and discipline can make one a better person in all of life's efforts. An International Sports Science Association (ISSA) certified trainer, Daryl has transformed participants' lives on the X-Force Body program since 2014. His motto is to "Live life every day. Don't take for granted that tomorrow will be there."
Stephanie Eady
Coach
Steve Gallagher
Coach
Patrick Jackson
Coach
X-Force Body
Palm Harbor, Florida
35567 US 19 North
Palm Harbor, FL 34684
Email: Illy@XForceBody.com
Call: 727-223-9083
X-Force Body at Gainesville Health and Fitness
Gainesville, Florida
4820 Newberry Road
Gainesville, FL 32607
Email: Daryl.Byrd@ghfc.com
Web: www.ghfc.com/xforce
Call: 352-377-4955
GHFC Members-only program