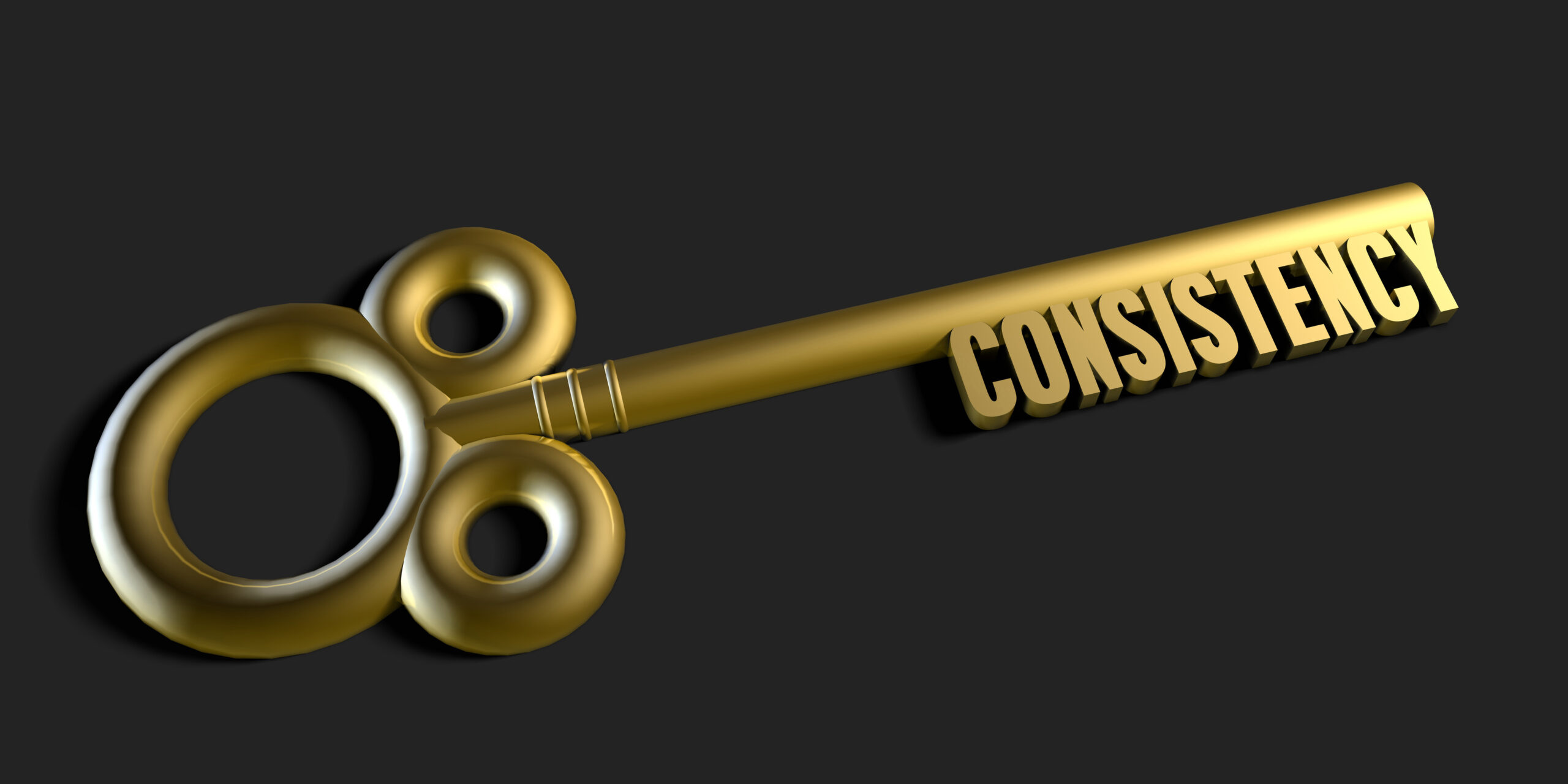 Stay the Course and Keep the Weight Off
It's a phrase you'll hear often at X-Force Body…consistency is the key! In order to stay on track to develop and keep your better body, you'll need to stay consistent in all of your life changes.
Here's a great story that illustrates our point:
Two groups of hikers decided to take on an excursion to Mount Everest.
Not a single person in either group had ever taken on this feat before.
The first group decided to hike 20 miles per day, no matter the conditions.
At the end of each daily 20-mile trek, they would rest.
The second group chose to hike only when conditions were favorable: bright
and sunny, with no weather issues. They would then rest only when the
weather wasn't ideal, causing some long days of hiking, short nights of sleep
and vice versa.
Which team do you think completed the trip first? Those who chose to hike
20-miles each day, regardless of the weather conditions.*

Consistency is the key!
Here are three easy tips on how to become more consistent:
Set expectations.
Make conscious decisions.
Hold yourself accountable.
The X-Force Body team will help you set your expectations and will hold you accountable. Make the conscious decision to stay committed and to change your lifestyle. We want you to succeed! If you stay consistent with X-Force Body, we guarantee you'll have the best body of your life in no time!
*Summarized story from Jim Collins' Great By Choice
Take the first step.
Complete the form and one of our coaches will contact you to talk about your fat-loss goals and schedule your FREE workout!
No obligations, No pressure. Ever.
Try X-Force Body one time and you'll see why we're the ONLY choice for rapid, sustainable (and FUN) fat loss.
"I feel stronger. I sleep better. My eating habits have completely changed. I have a lot of energy. I was also taking thyroid medications when I started. Since then, I'm down to half of the medications I was taking." *

Maria Torri, Palm Harbor
Attend an upcoming Discovery Session and learn more about the X-Force Body Program!
Who's X-Force Body?
Busy people don't have time to waste on exercise that doesn't work. At X-Force Body, our mission is to inspire you to become leaner, stronger and healthier so you can live your best life. We deliver 30-minute strength workouts, twice per week with an expert coach. We will help you look and feel your best in a fraction of the time.
We are driven to help others create the freedom to be who they want to be, while becoming healthier, happier and more confident. Learn More.
Recent Posts