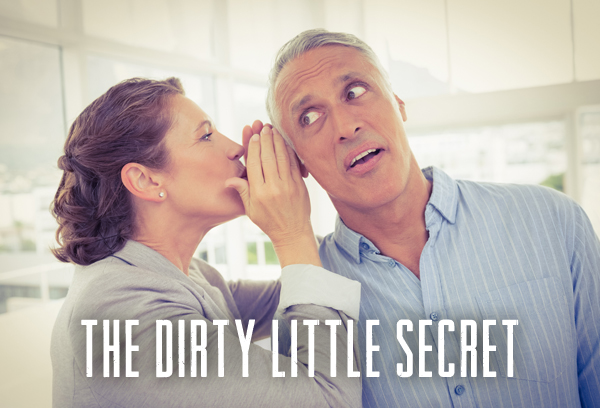 …That Almost Every Single "Diet" Doesn't Want You to Know!
The truth is most diets you try, from the no sugar diet to the high carb diet to the all-bologna sandwich diet, will "work" for you—if you define "work" as losing weight initially.
Soon, however, the weight comes back with a vengeance. This kind of weight reduction is a result of losing both fat and muscle.
When you regain all that lost weight (and you will), the part that comes back is all fat. No muscle. That's because it's so much easier for your body to gain fat weight than it is to gain muscle weight.
With every loop-de-loop of yo-yo dieting, you end up gaining more and more fat, looking more and more flabby, and gaining more and more weight.
Sorry, but Marie Osmond won't tell you that.  We will.  You must eat healthier, consume fewer calories, and add muscle-building and muscle-maintaining exercise to your lifestyle to keep the weight off for good.
Programs claiming you can lose weight without exercise are lying to you. Yes, you'll see temporary results.  But your belly, hips, waist, thighs, and butt are all waiting to pack on the fat as soon as they can.
So, dieter beware: do not attempt to lose weight without training your muscles at the same time. The only way to maintain a lean body is to strengthen muscles.
When you don't, muscle atrophies and is absorbed. And when you starve yourself, your body holds on to fat for dear life.
We can help you get it right from now on.
Take the first step.
Complete the form and one of our coaches will contact you to talk about your fat-loss goals and schedule your FREE workout!
No obligations, No pressure. Ever.
Try X-Force Body one time and you'll see why we're the ONLY choice for rapid, sustainable (and FUN) fat loss.
"I feel stronger. I sleep better. My eating habits have completely changed. I have a lot of energy. I was also taking thyroid medications when I started. Since then, I'm down to half of the medications I was taking." *

Maria Torri, Palm Harbor
Attend an upcoming Discovery Session and learn more about the X-Force Body Program!
Who's X-Force Body?
Busy people don't have time to waste on exercise that doesn't work. At X-Force Body, our mission is to inspire you to become leaner, stronger and healthier so you can live your best life. We deliver 30-minute strength workouts, twice per week with an expert coach. We will help you look and feel your best in a fraction of the time.
We are driven to help others create the freedom to be who they want to be, while becoming healthier, happier and more confident. Learn More.
Recent Posts