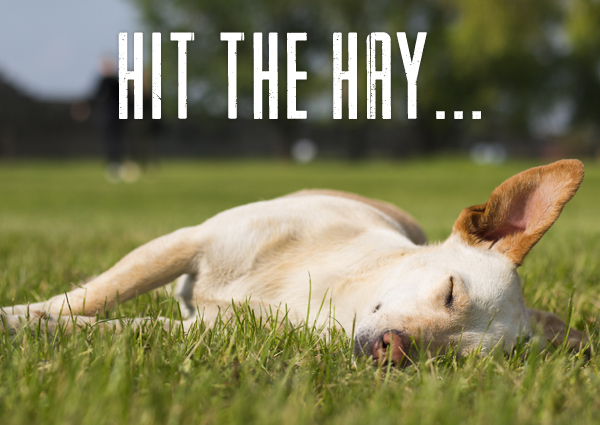 Rest is nature's way of providing us with the ability to "turn off" for a while and re-charge. In fact, quality sleep is one of the foremost resources humans have for responding effectively to the mental and physical stresses we encounter throughout the week.
High-intensity training, especially negative enhanced training, will result in a dramatically increased need for sleep.
As summer approaches, claim the rewards of matching the increase in daylight hours with a more productive time catching some extra zzzzzzz's.
Try to get in at least eight hours of sleep. Truly, eight and a half hours would be better! To gradually increase your sleep time, go to bed a few minutes earlier each night while still waking at the same time each morning.
Also, if you enjoy coffee or other caffeinated drinks, avoid consuming caffeinated in the afternoon.
Take note: the longest day of the year is Wednesday, June 21st. The extra hours of sunlight can affect your ability to sleep, so make your bedroom as dark as possible. Blackout shades, anyone?
Experts from the American Academy of Sleep Medicine advise thinking of your bedroom as a cave; your bedroom should be cool, quiet and dark. Sleeping in cooler temperatures of approximately 54 to 74 degrees is recommended. A gradual drop in temperature over time will help you find the sleep temperature that's most comfortable for you.
If cold feet hold you back, sleeping with socks on will help with the transition to a cooler sleeping temperature.
Take the first step.
Complete the form and one of our coaches will contact you to talk about your fat-loss goals and schedule your FREE workout!
No obligations, No pressure. Ever.
Try X-Force Body one time and you'll see why we're the ONLY choice for rapid, sustainable (and FUN) fat loss.
"I feel stronger. I sleep better. My eating habits have completely changed. I have a lot of energy. I was also taking thyroid medications when I started. Since then, I'm down to half of the medications I was taking." *

Maria Torri, Palm Harbor
Attend an upcoming Discovery Session and learn more about the X-Force Body Program!
Who's X-Force Body?
Busy people don't have time to waste on exercise that doesn't work. At X-Force Body, our mission is to inspire you to become leaner, stronger and healthier so you can live your best life. We deliver 30-minute strength workouts, twice per week with an expert coach. We will help you look and feel your best in a fraction of the time.
We are driven to help others create the freedom to be who they want to be, while becoming healthier, happier and more confident. Learn More.
Recent Posts