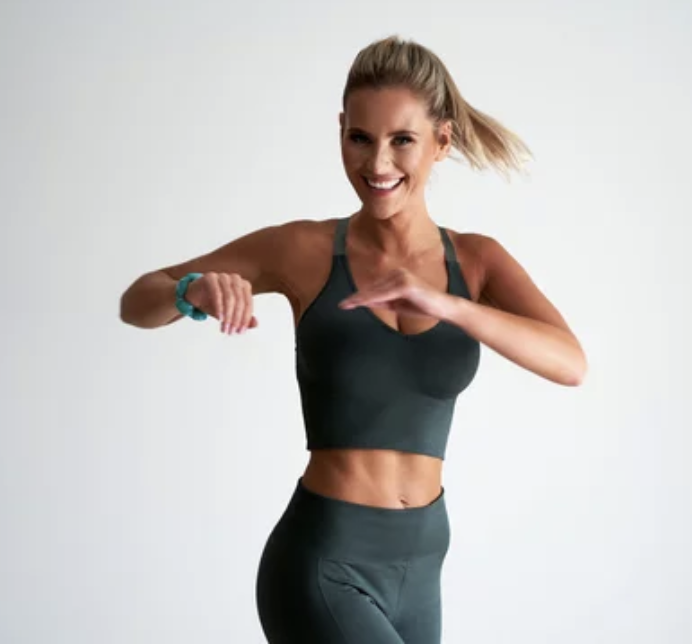 Did you know that our negative training methods work together with your body's hormones to bring you the results that you want for building muscle and minimizing fat? By inciting the body's natural hormones, negative training provides an important, new way to lost fat and build muscle quickly.
It starts with negative training and ends with sleep.
According to Dr. Ellington Darden, who has been studying the topic for 50 years, negative training is the most cutting-edge advancement in fighting obesity. He assumes that negative-accentuated training brings into action a previously unknown hormone that coordinates, unites and enhances the body's functions to combat fat storage and build muscle. Called upon once a week, this hormone combined with negative training, the help of food, water, rest and sleep – team up to burn fat, build muscle and reshape the body into the lean, strong machine that it was originally intended to be. For example, Darden's first and second research groups involved 44 subjects (20 men and 24 women), and lasted for 12 weeks. His most successful subject lost 80 pounds of fat in 80 days; two lost 60 pounds in 60 days; four lost 50 pounds in 50 days; six lost 40 pounds in 40 days; and seven lost 30 pounds in 30 days. In addition, over 50 days, the three top losers of fat trimmed an average of more than nine inches from their waists.

As for muscle-building, each member of that initial 44-person test panel added, on average, nearly 10 pounds of muscle in 12 weeks, or nearly a pound of muscle a week.
The key to success? Negative training.
In this type of training, the focus of exertion is on the negative phase of an exercise, mostly when you are lowering the weight. For instance, when you curl a barbell, the positive phase is when you lift the weight from below your waist to the top of your chest. The negative phase is when you lower the weight from the top of your chest to below your waist.
The anabolic cognoscenti have long known that negative resistance is a superior route to rapid results. That's because when a contracted muscle is lengthened or stretched, as happens during the negative phase, the bonds of muscle fiber are more readily broken, resulting in more of the micro-tears that trigger a cascade of growth- and strength-building hormones.
Take the first step.
Complete the form and one of our coaches will contact you to talk about your fat-loss goals and schedule your FREE workout!
No obligations, No pressure. Ever.
Try X-Force Body one time and you'll see why we're the ONLY choice for rapid, sustainable (and FUN) fat loss.
"I feel stronger. I sleep better. My eating habits have completely changed. I have a lot of energy. I was also taking thyroid medications when I started. Since then, I'm down to half of the medications I was taking." *

Maria Torri, Palm Harbor
Attend an upcoming Discovery Session and learn more about the X-Force Body Program!
Who's X-Force Body?
Busy people don't have time to waste on exercise that doesn't work. At X-Force Body, our mission is to inspire you to become leaner, stronger and healthier so you can live your best life. We deliver 30-minute strength workouts, twice per week with an expert coach. We will help you look and feel your best in a fraction of the time.
We are driven to help others create the freedom to be who they want to be, while becoming healthier, happier and more confident. Learn More.
Recent Posts