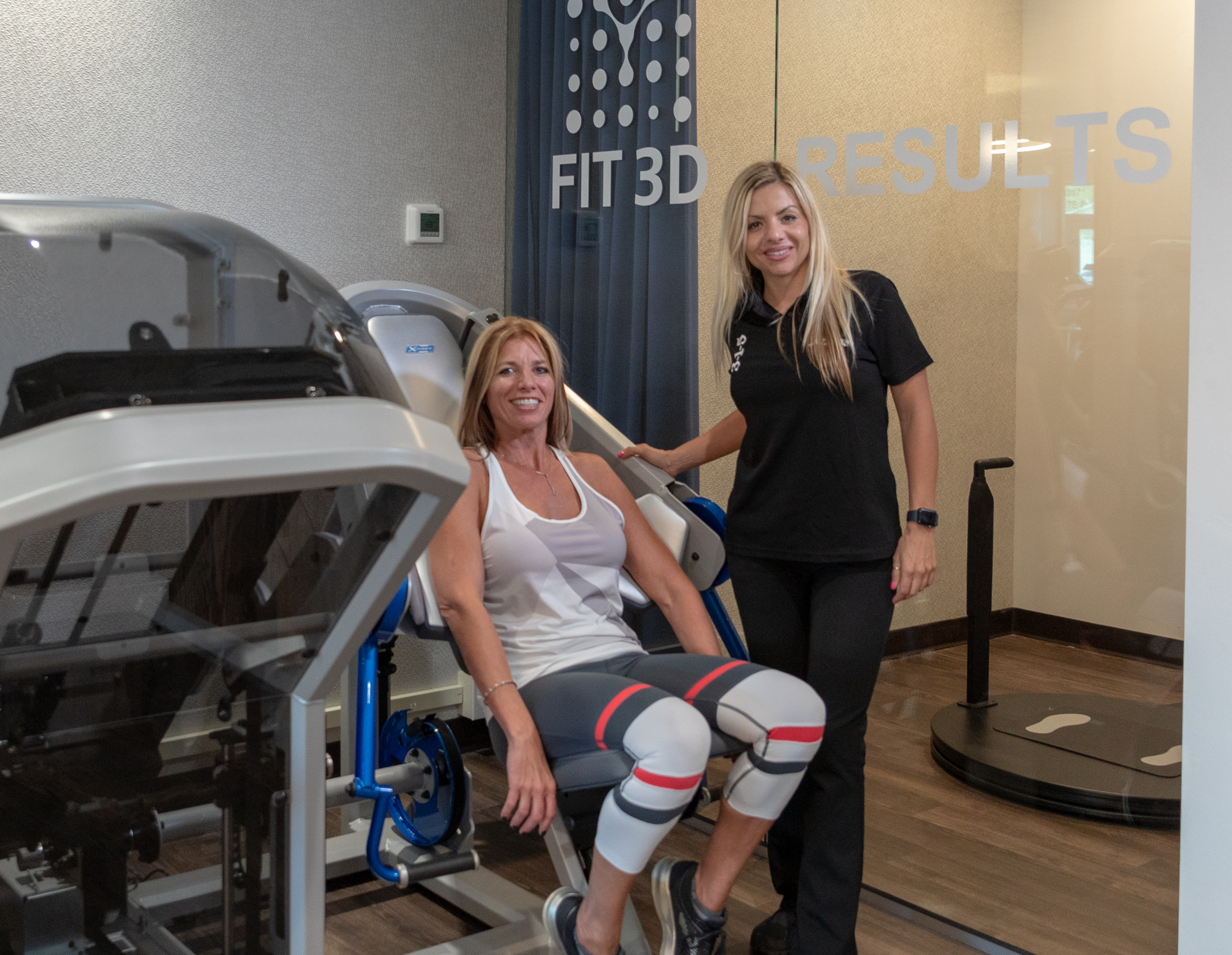 From losing weight to building strength and energy, people in Tampa Bay are seeing results using a scientific negative strength training called X-Force Body. The workout was developed by Gainesville fitness scientist Ellington Darden, PhD.
"Usually when you hear it to good to be true, well this is the exception," said Cheryl Albritton, a busy mom.
Albritton says she gained 55 pounds after the birth of her son and kept the weight on for nearly a decade before discovering X-Force Body. The program was so effective, she would commute to Gainesville to complete the workouts that take just 20 minutes, twice a week. Now it's available in Tampa Bay. The secret is negative strength training.
"If you can lift 100 pounds you can easily control and lower 40-percent more." said X-Force Body owner Iliana Stoilova. 
Stoilova went on to explain the specially designed workout equipment allows clients to dig deep into their muscles, and that's what activates key hormones in your body that enhance fat burn.
For many X-Force exercise enthusiasts, it's about more than losing weight and inches, it's about building strength. For Yolaine Romero the workout ended years of back pain and yielded weight loss results.
"The workout I'm doing here only 2 times a week for only for 30 minutes has helped me tremendously," said Romero.
Several participants followed the program for eight weeks and they all saw lasting results.
The program requires a commitment of walking for 30 minutes each day, following a sensible diet, and drinking a gallon of water a day.
The workout originated in Gainesville, and a second location opened in Palm Harbor, Florida.  Now a third location is opening May 8th, 2019, at 4007 W. Kennedy Blvd, Tampa, FL 33609. 
Take the first step.
Complete the form and one of our coaches will contact you to talk about your fat-loss goals and schedule your FREE workout!
No obligations, No pressure. Ever.
Try X-Force Body one time and you'll see why we're the ONLY choice for rapid, sustainable (and FUN) fat loss.
"I feel stronger. I sleep better. My eating habits have completely changed. I have a lot of energy. I was also taking thyroid medications when I started. Since then, I'm down to half of the medications I was taking." *

Maria Torri, Palm Harbor
Attend an upcoming Discovery Session and learn more about the X-Force Body Program!
Who's X-Force Body?
Busy people don't have time to waste on exercise that doesn't work. At X-Force Body, our mission is to inspire you to become leaner, stronger and healthier so you can live your best life. We deliver 30-minute strength workouts, twice per week with an expert coach. We will help you look and feel your best in a fraction of the time.
We are driven to help others create the freedom to be who they want to be, while becoming healthier, happier and more confident. Learn More.
Recent Posts