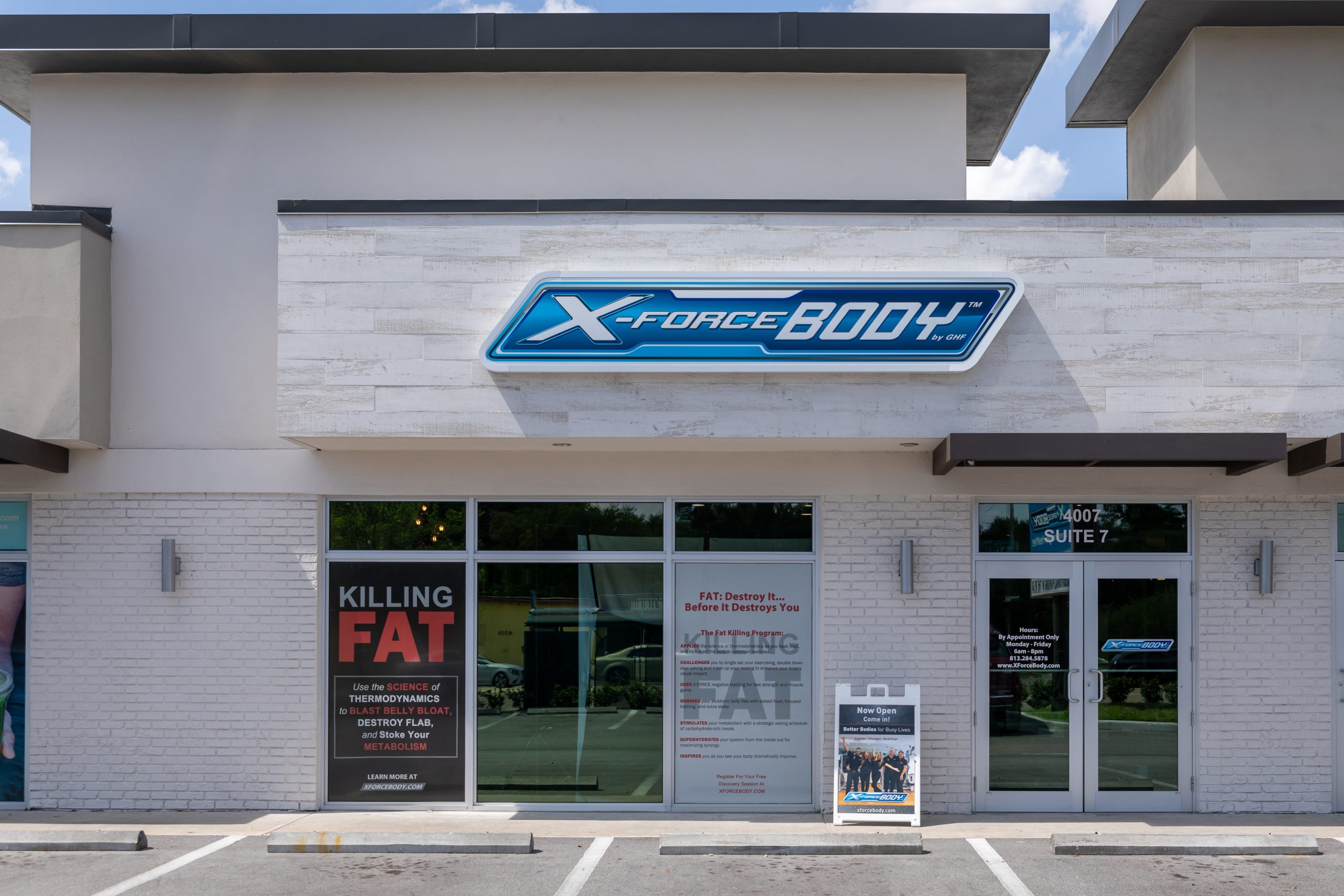 "It's like going from a two-cylinder car to an eight-cylinder," exclaims one of X-Force Body's amazing clients who happens to love cars. Unbelievably, this member happens to drive two-and-a-half hours each way to meet with his X-Force Body coach twice a week.
Prior to joining the X-Force Body family, he worked out at his home with minimal results. A retired physician, he knew he was losing muscle and energy as he was getting older and wanted to do something about it.
While he enjoys all facets of the X-Force Body program, he particularly appreciates the semi-private one-on-one coaching that gives him the motivation and supervision he needs, and the results he's realizing from the negative strength training in both time and muscle gain. He says X-Force Body has made it easier for him to stay active and has improved his overall quality of life.
His only suggestion is to keep opening more X-Force Body studios closer to where he lives!
Take the first step.
Complete the form and one of our coaches will contact you to talk about your fat-loss goals and schedule your FREE workout!
No obligations, No pressure. Ever.
Try X-Force Body one time and you'll see why we're the ONLY choice for rapid, sustainable (and FUN) fat loss.
"I feel stronger. I sleep better. My eating habits have completely changed. I have a lot of energy. I was also taking thyroid medications when I started. Since then, I'm down to half of the medications I was taking." *

Maria Torri, Palm Harbor
Attend an upcoming Discovery Session and learn more about the X-Force Body Program!
Who's X-Force Body?
Busy people don't have time to waste on exercise that doesn't work. At X-Force Body, our mission is to inspire you to become leaner, stronger and healthier so you can live your best life. We deliver 30-minute strength workouts, twice per week with an expert coach. We will help you look and feel your best in a fraction of the time.
We are driven to help others create the freedom to be who they want to be, while becoming healthier, happier and more confident. Learn More.
Recent Posts