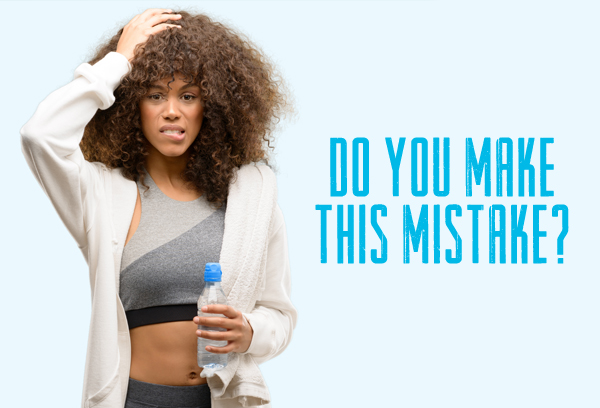 Everyone falls into one of three categories:
Those who don't exercise enough
Those who exercise too much
Those who exercise the X-Force Body way
You will be surprised how each of these categories is defined. Let's take a look:
THOSE WHO DON'T EXERCISE ENOUGH
This category obviously includes people who don't exercise at all. It also includes people who just walk on a treadmill or use some other cardio machine.
Sure, something is better than nothing. But your cardio routine will not get you the calorie burn, fat burn, and weight loss you desire. All you are doing is augmenting the number of calories burned for the minutes spent doing the exercise. That burn drastically decreases the moment you step off the machine or finish the class.
When you use strength training to build muscle, however, those muscles continue to burn calories 24 hours a day – even while you are sleeping.
THOSE WHO EXERCISE TOO MUCH
This category can be as bad as lying around on the couch all day eating junk food. Hours and hours in the gym might be okay for people who are already in great shape, but it is not optimum for those who want to strengthen muscle and burn fat.
Too much exercise will stress your body and cause it to want to hold on to fat. Your body will go into survival mode, and you will not see the fat loss you desire.
Yes, you might lose weight – but that weight loss will come from losing muscle.
That's a reason why people who start off so gung-ho about exercising get frustrated, quit, and then gain every pound back (and more.)
THOSE WHO EXERCISE THE X-FORCE BODY WAY
This is the category you want. The X-Force Body way of training only twice a week, for no more than 30 minutes each session. The X-Force way is the how your body wants to process food naturally, fuel itself, build muscle, burn calories, and melt fat.
Your body wants to do this while you rest and recover from your workout. That's why working out too much is almost as bad as not working out at all; you are not giving your body a chance to do its job.
When you participate in the X-Force Body system of fat-burning, your one-on-one personal coach will make sure you are doing your exercises correctly. You will balance the proper form with the proper amount of reps. You won't do too much or too little.
For years, you have been feeding your body what it doesn't want and making it do things it doesn't want to do. Your current health is a result of those choices.
You now have the opportunity to make new choices… better choices… choices that will work for you.
Join us for an X-Force Body Discovery Session, or give us a call to ask for a private tour. We can show you everything we can do for you and how our way will get your body where you want it to be.
Take the first step.
Complete the form and one of our coaches will contact you to talk about your fat-loss goals and schedule your FREE workout!
No obligations, No pressure. Ever.
Try X-Force Body one time and you'll see why we're the ONLY choice for rapid, sustainable (and FUN) fat loss.
"I feel stronger. I sleep better. My eating habits have completely changed. I have a lot of energy. I was also taking thyroid medications when I started. Since then, I'm down to half of the medications I was taking." *

Maria Torri, Palm Harbor
Attend an upcoming Discovery Session and learn more about the X-Force Body Program!
Who's X-Force Body?
Busy people don't have time to waste on exercise that doesn't work. At X-Force Body, our mission is to inspire you to become leaner, stronger and healthier so you can live your best life. We deliver 30-minute strength workouts, twice per week with an expert coach. We will help you look and feel your best in a fraction of the time.
We are driven to help others create the freedom to be who they want to be, while becoming healthier, happier and more confident. Learn More.
Recent Posts