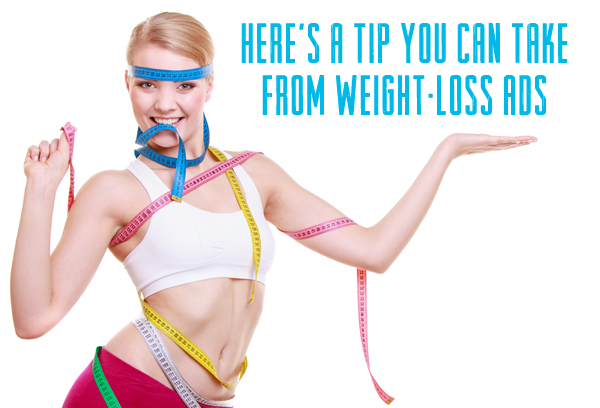 A proven method for selling diet programs, exercise gadgets, or any other weight-loss product is the classic "before-and-after" photo.
There's a "before" photo of a person who needed to lose 20, 30, 40, 50 pounds or more. Next to it, you see an "after" photo, where this person is now slim, lean and wearing a bathing suit.
Nothing wrong with that. It's a great motivator for boosting sales. So, why not use that same motivator to help you personally?
Take a full body photo of yourself. Yes, whether you like the way you look right now or not. Let this be your "before" photo. Then, travel through your X-Force Body journey, which includes:
Negative-accentuated strength training
Carbohydrate-rich meals
Descending calories
After-dinner walking
And much more…
Keep taking "after" photos. That way, you'll document your progress with how you actually look.
In this age of "selfies," taking a photo of yourself is quick and easy. It can help you stay on track, motivate you and give you daily reminders to be more accountable to yourself.
Before and after photos can help you get where you want to be, and more importantly, help you stay there.
It will also give you the positive visual feedback and encouragement you need to keep going.
Don't focus on the number that appears on your scale — that's not your real goal. Your goal is to look better, feel better, and be healthier. And that's only going to happen when you build muscle to lose fat.
What you are really after are healthy lifestyle choices that are sustainable.
Take the first step.
Complete the form and one of our coaches will contact you to talk about your fat-loss goals and schedule your FREE workout!
No obligations, No pressure. Ever.
Try X-Force Body one time and you'll see why we're the ONLY choice for rapid, sustainable (and FUN) fat loss.
"I feel stronger. I sleep better. My eating habits have completely changed. I have a lot of energy. I was also taking thyroid medications when I started. Since then, I'm down to half of the medications I was taking." *

Maria Torri, Palm Harbor
Attend an upcoming Discovery Session and learn more about the X-Force Body Program!
Who's X-Force Body?
Busy people don't have time to waste on exercise that doesn't work. At X-Force Body, our mission is to inspire you to become leaner, stronger and healthier so you can live your best life. We deliver 30-minute strength workouts, twice per week with an expert coach. We will help you look and feel your best in a fraction of the time.
We are driven to help others create the freedom to be who they want to be, while becoming healthier, happier and more confident. Learn More.
Recent Posts